Update:

Don't forget to visit us this weekend at Wizard World LA!!

Convention Hours:
Friday: 12pm -7pm
Saturday: 10am - 6pm
Sunday: 11am - 5pm
Booth 1305 A & B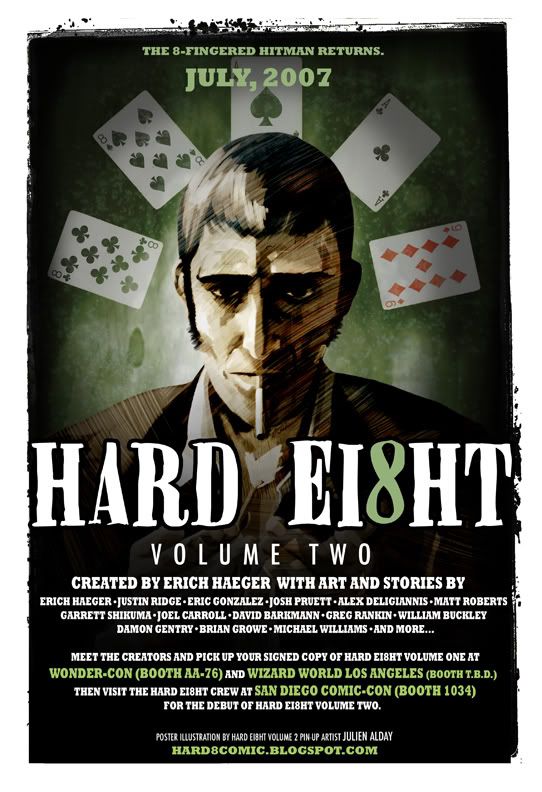 Hard 8 Vol. 2 pin-up artist Julien Alday is not the first Frenchie to bless the Hard 8 project with his talents, but that doesn't make his contribution any less impressive (and after seeing how kind and generous every single one of our artist-brethren from the land of the "fritte" have been, I'm beginning to think that maybe the Frenchies have been getting a bad rap). Julien hooked up a piece so gorgeous that we decided to use it as the teaser poster for our upcoming appearances at Wonder-Con (this weekend) and Wizard World Los Angeles (in a couple of weeks). We'll be at
Booth AA-76 this weekend
, so swing by and say hello!
A huge thanks to Julien for his generosity (and remember, you can see his entire image, in all its un-obscured glory, in July's Hard Ei8ht Volume 2)!