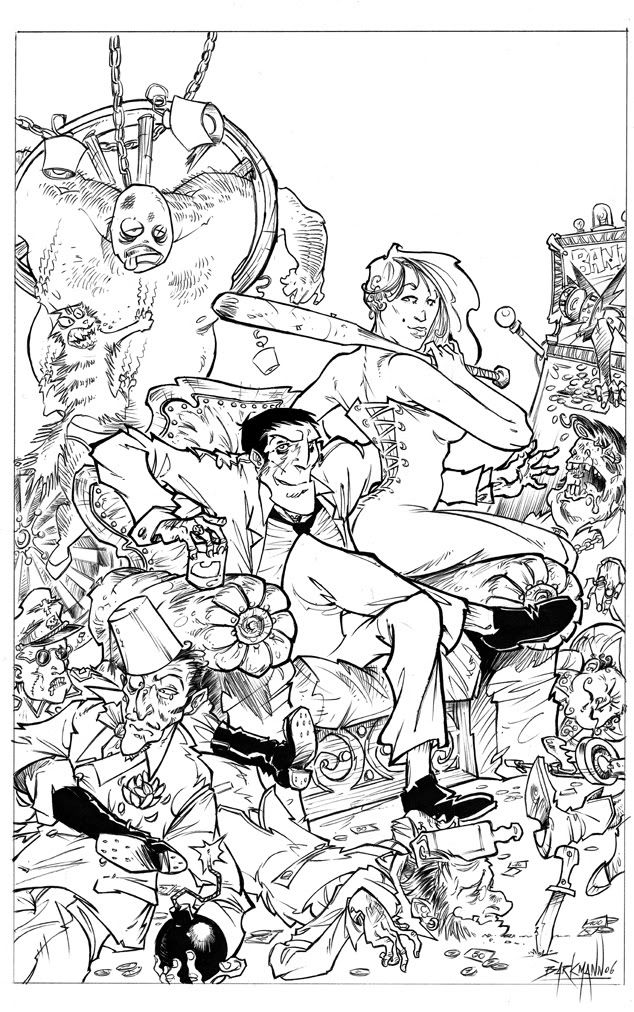 Here's a beutiful Hard 8 pinup that David Barkmann was nice enough to make for us. David is a very talented comic book artist and writer and has already published several comics in France (under the name
David Cerqueira).

Some of his French titles include
"L'Ombre de l'Echafaud" (Shadow of the Scaffold) published by Delcourt - "Wyrd" and "Les Morsures de l'Enfer" (Hell's Knights ) published by Panini Europe. David has also
worked in the game industry and anime too ... (Belphégore, Providence, Iron Grip, etc ...). Currently David is working on several American titles including
"SchlashtHaus" with writer
Dwight MacPherson
, on "Bridgetown" with Iain Gibson, "Hope" with John Bamber and with Ricardo Porven on "3DDD", so look for these on your comic shop shelves soon! You can also find some of his work featured in Heavy Metal magazine. David's interest in American comics started with MamTor comics and he recommends that everybody go to their local comic book store and put in a request for the latest issue of Event Horizon.
You can also find more of David's amazing artwork here and at his brand new art blog!
And make sure to look for the full color version of this pinup when the Hard 8 book premieres at the San Diego Comic Con in July!

Thank you David!!